Our Classes
All Classes Start @ 8:30 am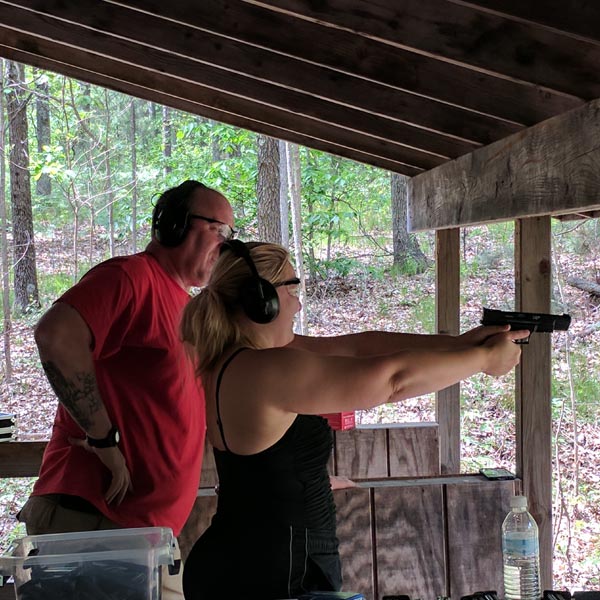 CPL Class
This class is presented by Michigan Coalition for Responsible Gun Owners (MCRGO). The class is sanctioned by the state of Michigan to obtain your concealed pistol license (CPL). It covers topics such as carrying firearms in public, general gun safety, storage of personal protection firearms, the legalities of carrying a firearm and using it for self defense and much more! Its important that you come to class with an open mind, this course isn't designed to teach a new shooter to clear a house or teach the prerequisites for joining a swat team. This class is for the new shooter who is looking to carry a gun for self defense in west Michigan. Some material may seem elementary to experienced shooters, but the materials presented are a very important building block for the beginner.
Ravenna Conservation Club
Advanced CPL Class
This class is presented by Michigan Coalition for Responsible Gun Owners (MCRGO). It covers topics such as carrying your firearm in public, concealment methods, and outside the home awareness.  On the range, it covers skills like drawing from concealment, re-holstering, moving and shooting, use of cover and concealment, drawing and firing in awkward positions, firing while seated, and reloading.  It's very important that you come to class with an open mind, this course is geared toward the everyday concealed carrier.
Ravenna Conservation Club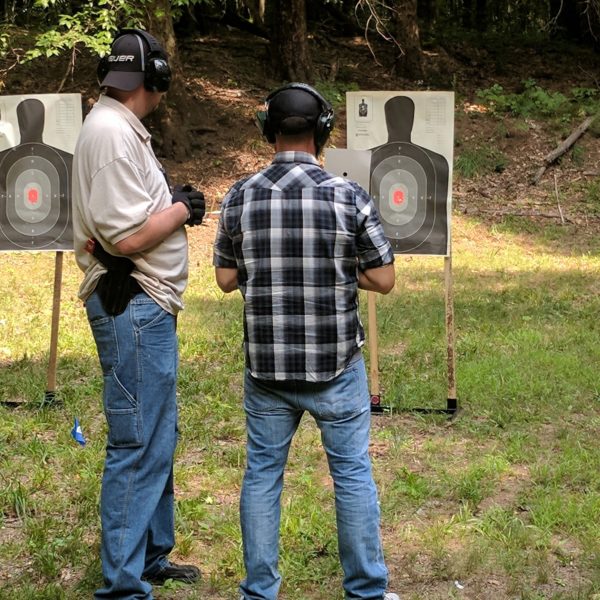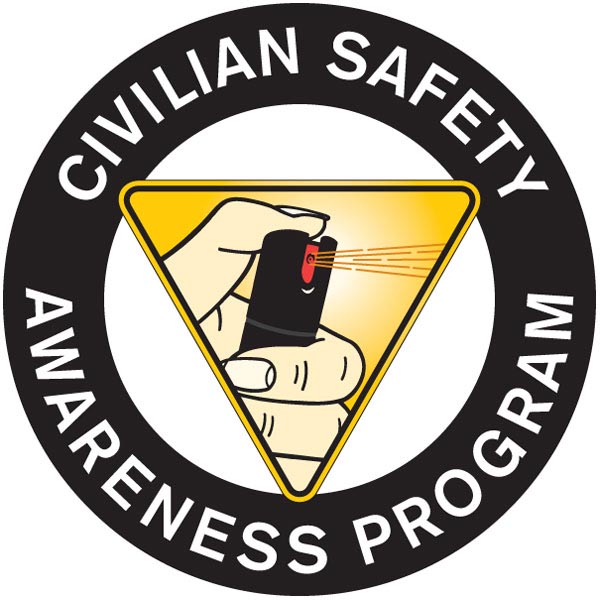 Pepper Spray Defense Class
Civilian Safety Awareness program (CSAP) students will be exposed to three (3) hours of Safety Awareness Information, Tips, Skills and Techniques within an intimate and fun atmosphere. Class sizes will be relatively small allowing your instructor to critique your performance and provide important feedback.
Each student will receive:
SABRE Civilian Safety Awareness Manual
3 SABRE Water Filled, Inert Practice Canisters
SABRE Defense Spray with Quick Release Key Ring
Survivor Skills for Smart Living Certificate of Completion
Ravenna Conservation Club
Stop the Bleeding Trauma Training
Today we live in a world where terrorism, the actions of unstable people, and the dangerous impulses of friends and relatives are very real and becoming increasingly more frequent.
Massive bleeding from any cause, but particularly from an active shooter or explosive event where a response is delayed can result in death. Similar to how the general public learns and performs CPR, the public must learn proper bleeding control techniques, including how to use their hands, dressings, and tourniquets. Victims can quickly die from uncontrolled bleeding, within five to 10 minutes.
This 2 hour class is designed to introduce you to these skills.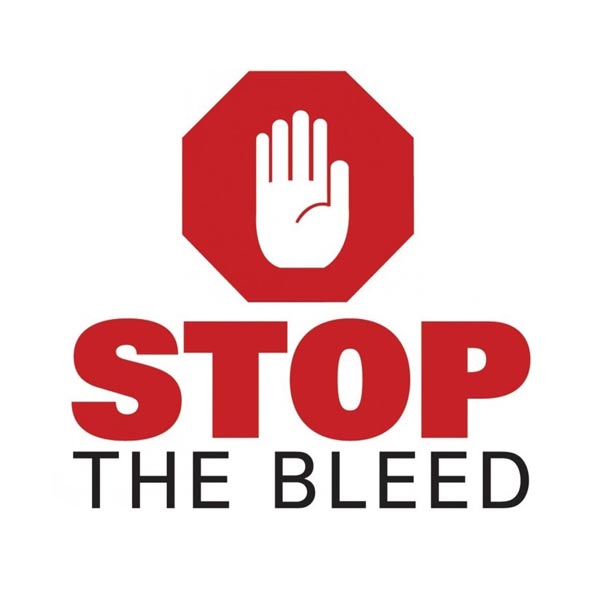 Muskegon CPL Frequently Asked Questions
I am a beginner; can I take the CCW/CPL course?
Yes, you can! Our instruction and staff are accommodating of new and advanced shooters. If you are concerned about gun handling, operation, or use of your firearm, you should take us up on our free one on one lesson. We can go over any and all concerns you may have.
I lost my certificate from Class
If you lost your certificate from class, we can replace these certificate for a nominal cost as long as the class was taken after September 1st, 2016.  You can request a new certificate HERE
I don't have my own firearm. Can I still take the class?
Yes, no problem. We have .22lr pistols you may use at no additional cost. This cost includes ammo.
Why doesn't the CPL class cover drawing from a holster and more concealed carry techniques?
Where can I learn this information? MuskegonCPL offers an advanced training course that goes over these vary details. You can find out more about it by contacting us HERE
What should I bring to class?
You should bring the following:
Clothing for the weather – we will be shooting outside
We provide water and coffee, If you would like something else, please bring it
Eye and ear protection if you have it, otherwise, we will provide it
A baseball cap
No sandals, flip-flops, or open toe shoes
No low cut shirts – brass is very hot.
Do I need a Concealed Pistol License to buy my first handgun?
No, you can purchase a firearm by going to a FFL Dealer such as J&R GUNS. They will fill out the paper work and do a back ground check right then and there.
Do I have to take the class in the county I live in?
No. This class is nationally recognized and I can teach it anywhere in the United States. Our CPL classes meet the requirements of Section 5j of PA 372 which is required by the State of Michigan to obtain your CPL.
After I take your class, what do I have to do to get my actual permit?
After class, you will need to go to the county clerk's office in the county you reside in.  You will need to bring your certificate from class, and $115.  The clerk will take your application, photocopy your certificate, and finger print you in their office.  Once this process is complete, your permit should arrive in the mail in 45 to 60 days.  
How long will it take to get my CPL?
If you are in Muskegon County, it should take between 30 and 90 days.
What are pistol free zones?
Pistol free zones are places where you can't carry a CONCEALED pistol. You can find the list HERE. Depending on the pistol free zone, you may be able to open carry.
What is Considered Concealed?
MCL 750.227 allows you to carry a concealed pistol if you are in your home, place of business, or on other land possessed by you. If you do not possess the land, you may lawfully carry the pistol as long as you carry it non-concealed. Michigan appellate courts have held complete invisibility is not required for the weapon to be considered concealed. The weapon is concealed if it is not observed by those casually observing the person as people do in the ordinary and usual associations of life. Attorney General's opinion #3158 dated February 14, 1945, states a pistol carried in a holster or belt outside of the clothing in plain view is not considered concealed, but carrying under a coat would constitute concealed.
Is it possible to have my felony record from 20 years ago cleared so I can purchase a firearm?
MCL 780.621  Allows a person to apply to have their felony conviction set-aside if it is their only conviction. If/when the set-aside is granted, you would be eligible to purchase or possess a firearm.
MCL 750.224f  If the felony conviction was "non-specified", you would be eligible to possess a firearm eight years after the date of conviction or confinement and 3 years after release from probation or parole, whichever is the later date, if that date is before July 1, 2001. If the date is after July 1, 2001, only a set-aside, expungement, or pardon would allow you to possess a firearm.
If the felony conviction was "specified", you must either have been granted a restoration of your firearms rights by your local county gun board prior to July 1, 2001, or have a set-aside, expungement or pardon. A "specified" felony is one in which 1 or more of following circumstances exist: An element of that felony is the use, attempted use, or threatened use of physical force against the person or property of another, or that by its nature, involves a substantial risk that physical force against the person or property of another may be used in the course of committing the offense. An element of that felony is the unlawful manufacture, possession, importation, exportation, distribution, or dispensing of a controlled substance. An element of that felony is the unlawful possession or distribution of a firearm. An element of that felony is the unlawful use of an explosive. The felony is burglary of an occupied dwelling, or breaking and entering an occupied dwelling, or arson.

2530 S. Slocum Rd,
Ravenna, MI 49451